When I look at my behavior, I can't help but make the same observation that the Apostle Paul did in Romans 7:15, "Fo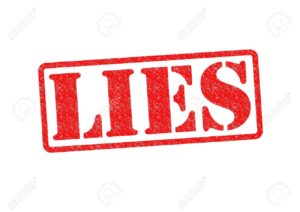 r I do not understand my own actions. For I do not do what I want, but I do the very thing I hate." After looking at his behavior, he struggles with the temptation to allow his behavior to create his identity. In verse 24 in anguish he calls himself a "wretch." That is his shame word for himself.
As believers, our natural tendency is to do the same thing, to allow our behavior or others behavior against us, to create our identity. We probably use words more like those listed below.
But here is the good news. For believers, our behavior never creates our identity. The obedient, sinless behavior of Jesus creates our identity. We are saints. No place in the New Testament are we as believers ever given the identity of a sinner. Sixty times we are given the identity of a saint.
So what do we do when these shame words and identities flood our mind and try to define us? We do as Paul did in Romans 7:24. First he acknowledges that the solution was not in himself. He cries out, "Who will deliver me from this body of death?" He knew he could do nothing to work or perform his way out of his shame. He knew it would take a redemptive act.
 Then he embraced the solution that was outside of himself and beyond his effort – the work of Christ Jesus in taking both our guilt and our shame to the cross. In Romans 8:1 he d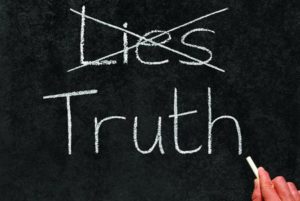 eclares the miraculous freedom from the identity and condemnation that our behavior tries to paste on us. "There is therefore now no condemnation for those who are in Christ Jesus."
Do we still sin? You bet. Do stupid and unwise things? Absolutely. But here is the good news – because of the gospel our behavior no longer creates out identity. God the Father looks at us through the obedient life of Jesus and credits that to our account. Jesus' behavior creates our identity. We are saints.
Now we have a choice. We can either believe Romans 8:1 or live back in Romans 7:24. Paul looked at his behavior and felt like a "wretch," but he held on to the truth of Romans 8:1. Here are some words that when we look at our behavior might describe how we feel about ourselves. But in Christ Jesus, every one of them is a lie. (I collected these from sources I have now forgotten – so if you know their source let me know so I can give appropriate credit.)
75 Lies about Who I Am
I am defective (damaged, broken, a mistake, flawed)
I am dirty (soiled, ugly, unclean, impure, filthy, disgusting
I am incompetent (not good enough, inept, ineffectual, useless)
I am unwanted (unloved, unappreciated, uncherished)
I deserve to be abandoned (forgotten, unloved, left-out)
I am weak (small, impotent, puny, feeble)
I am bad (awful, dreadful, evil, despicable)
I am pitiful (contemptible, miserable, insignificant)
I am nothing (worthless, invisible, unnoticed, empty)
I deserve criticism (condemnation, disapproval, destruction)
I fell ashamed (embarrassed, humiliated, mortified, dishonored)

I have no right to exist
I am inadequate
Something is wrong with me
I am not worth loving
I am a mistake
I don't belong
I deserve to be abandoned
I am ugly
I am dirty
I am a burden to others
I don't count
I am nothing
I deserve criticism
I am unwanted
I am worthless
I am dishonored
I am not good enough
I am humiliated
I should not be
I am stupid