We have been pondering the Beatitudes and exploring how we can understand them in the same way the original audience most likely understood them. What we have discovered so far is that they are not a set of expectations that we need to live up to in order for God to be pleased and bless us, rather they are statements of grace to broken, hurting, and victimized people. People like us.
So – how about this one: "Blessed are the merciful, for they shall receive mercy" (Mt 5:7). Did they receive mercy because they extended mercy…because of what they did? I don't think so. They received mercy not because of what they did, but what was done to them!
People with the gift of mercy are attracted to the helpless, the hopeless, the disenfranchised…to those who desperately need help and can't help themselves. The heart of the merciful moves them to give and then give again. And again. It can seem as if they are always pouring out and it is easy for them to become depleted and discouraged. The desire of their heart to help will always exceed their capacity.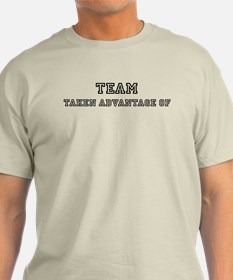 But this wonderful gift of giving and helping and serving usually leads to something more serious than having an emotional, physical and spiritual tank that reads close to empty. Something sinister happens – and that is what happens to the merciful. There are people, when they discover someone with the gift of mercy, begin to take unfair advantage of them. They suck them dry like parasites. They ask and ask and ask. Finding a merciful person allows them to live in their irresponsibility.
And so merciful people are often taken advantage of, treated unfairly and become prey to the needy. And to those who have been taken unfair advantage of because of their desire to give and to help and to bring healing, God says "I have your back, I am here for you."
In this beatitude God is speaking to those of us who have been burned in our giving and serving and are flat on our back. He is not telling us to get up and show more mercy so He can bless us. He is telling us as we lay stomped on and flat on our back that He is going to show mercy to us. Just as we are. He is going to serve, give and heal…and we don't have to perform for it. That is grace.
ACTION: You have friends that need to hear that God's grace will meet them just as they are, where they are. Ask God to bring their names to your mind and forward this good news to them. Suggest they go back to the beginning of this series and ponder these beatitudes in the context of grace instead of performance. They will find they desperately need the grace of God…and it is available to them in the Kingdom of God just as they are.