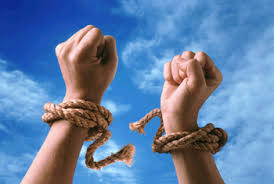 One way that stress subtly and slowly grows in me is when I ignore what is restorative to me. I shared about that in the last post. We looked at how it is important to know what restores us. And we looked at how God puts His stamp of approval on our paying attention to our personal needs – that it is okay (and right) to be a steward of the body and soul God has given us.
When I finished the post I thought I was done and ready to move on to share another of my inner breeding grounds of stress…one that I have been anxious to share with you. One I wasn't aware of until about a year ago, and unaware of how much effort I was putting into it and how much it was draining me. Now that waits to next week.
There is something else I need to share about ignoring what restores me…and that is WHY I ignore it. I can answer my "why" instantaneously. Actually I have more than one why and they are no secret to me. They are familiar battles. Here are my top two reasons I ignore what is good for me.
1. I FEEL GUILTY.
Somehow I feel it is wrong to pay attention to my own desires and needs…to what is restorative to me. I feel guilty to lay down in the green pastures and beside the still waters that refresh me. After all, for years I heard it taught it is better to burn out than rust out. Oh how wrong! What if there is another alternative? What if our fire doesn't have to go out because we have run out of fuel? What if we can thrive and give of ourselves right up to the end because our fuel is constantly being replenished?
"Come to me, all who are weary and heavy laden…and you will find rest for your soul."  (Matthew 11:28,29). God invites me to live restoratively. I do not need to feel guilty.
2. I WORRY ABOUT WHAT OTHERS WILL THINK.
They will think I am lazy. Self-centered and unproductive. Not interested in Kingdom work. When my mind plays these tapes I know I have forgotten that my worth and my identity is not in what others think of me, but in being the beloved child of the Father (I John 3:1). God breaks my slavery to the opinions of others and sets me free to enjoy His protection. I do not have to protect myself from what others think.
REFLECTION:  What keeps you from practicing what restores you? What is the lie that has you captive? What is the truth you need to trust? It might be a good idea to put your answers in your journal so you can keep reviewing them.
ACTION:  Let's help thousands of people discover how the gospel sets them free from stress and how the gospel sets them free from all the holds them captive. Let's make this good news of the gospel a movement that is transforming people all over the world. Share this with your friends via email, Facebook, LinkedIn, etc. and encourage them to subscribe to Laying it Down.