This weeks blog is an audio recording of time I spent with Dr. Bryan Chapell earlier this year. Bryan is President Emeritus of Covenant Seminary, author, and currently the senior pastor of Grace Presbyterian Church in Peoria,IL.
Here are three key points you will want to listen for:
How seeing the grace of God in all of Scripture ignites our love for Christ.
Is an environment of too much grace dangerous?
Are truth and grace opposite polarities that have to be kept in tension in order to live a balanced Christian life?
In this time with Bryan, he shares with us key parts of his life message. It is powerful. So as you have some time over these Christmas days – let me encourage you to give a listen…and then think of some friends who would enjoy this great news and pass it on to them. Listen to it here:

May this Christmas season be a Christ-filled time for you in which your love for him grows still more.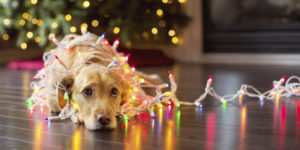 ---
Remember – Baker Books is enabling us to drop a free chapter from Lance Witt's book, Replenish, into your email inbox as a special Christmas gift. In order to receive this special chapter, you need to have entered your email in the box to the right, click sign up and you will receive it before the end of the year. We can only share it with those who have joined the Laying it Down community.
Podcast: Play in new window | Download