This has been a hard week. I lost a hero and a friend. Jerry Bridges was both to me. There is no way to express the magnitude of his impact on my life. To me it feels like an unnatural silence has come over the Christian world without Jerry's faithful voice. He was an untiring teacher of the gospel of grace.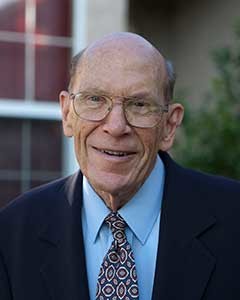 Jerry was a friend. We taught conferences together and retreats together. On the Sundays that we were both in town, we would sit near each other in church…if space allowed next to each other in the same pew. Just a few months ago Sue and I sat with Jerry and his wife Jane over dinner telling stories and laughing. It was a special time. Now it not only seems quieter, but emptier and lonelier.
And he taught me. Next week I will share with you my most memorable breakfast with Jerry and the insight he gave me into the grace of God that has been key in laying down my performance driven Christian life. He taught me something I never heard from anyone else.
For now, just a quote from his book Transforming Grace. 
"My observation of Christendom is that most of us tend to base our relationship with God on our performance instead of His grace. If we've performed well – whatever 'well' is in our opinion – then we expect God to bless us. If we haven't done so well, our expectations are reduced accordingly. In this sense, we live by works, rather than by grace. We are saved by grace, but we are living by the 'sweat' of our own performance.
Moreover, we are always challenging ourselves and one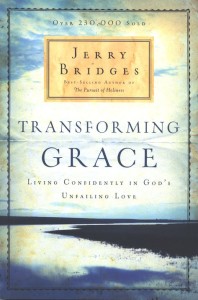 another to 'try harder'. We seem to believe success in the Christian life (however we define success) is basically up to us: our commitment, our discipline, and our zeal, with some help from God along the way. We give lip service to the attitude of the Apostle Paul, 'But by the grace of God I am what I am (I Cor 15:10), but our unspoken motto is, 'God helps those who help themselves.'"
Jerry never gave lip service to the grace of God.
ACTION:  The only appropriate action this week is to pray for Jane and the Bridges family and that God would raise up a new generation of men like Jerry to stand in the gap he has left.