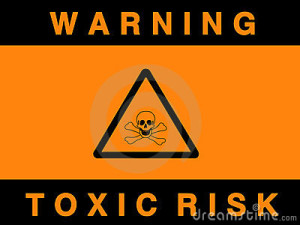 Seven times in Genesis 1 we are told God looked at what He created and called it "good." "Every one of God's creative acts was perfect, complete, pleasing, satisfying" (The Wycliffe Bible Commentary). This was the environment God wanted us to live in. He knew we would thrive in it.
In Mark 7:37 the crowds, as they observed Jesus, "were astonished beyond measure, saying, 'He has done all things well'."
There is something very Godlike in doing things well and excellently. When God implanted the divine nature in us (II Peter 1:4) the DNA of doing things well was embedded in us. It is something we need to pursue living out. Yet there comes a point when striving for excellence becomes distorted and toxic.
Striving for excellence becomes toxic to my soul when I see it as the standard I must attain for God's acceptance and love. This is when I need to remind myself of Brennan Manning's life message, "God loves me just as I am, not as I should be."
Excellence becomes a poison in my relationships when it becomes my criteria for accepting and loving you. I need to remember to love you just as God loves me…just as you are, not as you should be.
Excellence is a useless antidote when I use it to cover my shame. Striving for a flawless exterior does not remedy the mess I see inside myself. Only a redemptive act can deal with my shame.
I'm curious – how would you add to this list? Post a comment or connect with me via email.