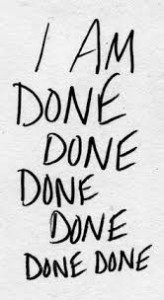 Ah – the beatitude I have been waiting to get to…because it discouraged me for years.  "Blessed are the pure in heart, for they shall see God" (Mt 5:8). If Jesus is giving a command, we need to quit right now. The good news is that it is not a command, not a standard to live up to. It is a statement of the reality of grace.
By grace alone and by faith alone, you have passed through the creative hand of God a second time. You have a new heart – one that is holy and pure! What Ezekiel prophesied, "I will give you a new heart and right desires, and I will put a new spirit in you. I will take out your stoney heart of sin, and give you a new, obedient heart" (Ezekiel 36:26,27 NLT) has come true in us.
I recently realized that there is no place in the New Testament where we are given instructions on how we are to work at making ourselves holy. Why? Because we can't. And it is not our job. It is God's. If we could crank up our purity of heart so we are acceptable to stand in the presence of God and see Him, then the life and death of Christ was a waste of time.
Ephesians 4:24 describes this new heart we have. God says it is "created after the likeness of God in true righteousness and holiness." This changed everything I understood about living my Christian life. I always thought it was my job to become holy by discipline, hard work and lots of accountability. This is WRONG. Not only is it wrong, it is anti-gospel. God has already changed me…now it is my role to mature out of what He has done in me. I cannot change my DNA, but God has. Now I put my effort not into becoming someone different, but into living out of what He has already done in me…so it comes to the surface and people see it like a new set of clothes.
This Beatitude connects with another verse that always guaranteed my failure – Psalm 11:7, "the upright shall behold his face." I always immediately thought this leaves me out…go to the back of the line Bill. Wrong again! Now I have written in the margin of my Bible next to this verse, "I am that!" The gospel not only declares me righteous but also implants it in me.
"Blessed are the pure in heart, for they shall see God" is not a standard for you to aim at by trying harder. It is a statement about what is true about you right now. WOW! What incredible good news. It is mountain top shouting news.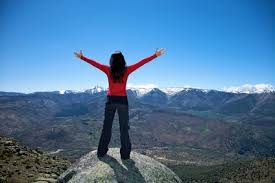 P.S.  Follow on Twitter this week for follow-up thoughts about this unbelievable good news. Just go to @billtell.